The play, originally called All is True, was being performed when the first Globe Theatre was destroyed by fire, on 29th June 1613. A letter by Henry Bluett referring to this states that it was a new play and had been performed 'two or three times before', so was probably written sometime in 1612 or early 1613.
The play wasn't printed before appearing in the First Folio. It was probably typeset from manuscripts by Shakespeare and his possible collaborator John Fletcher, corrected by Heminge and Condell.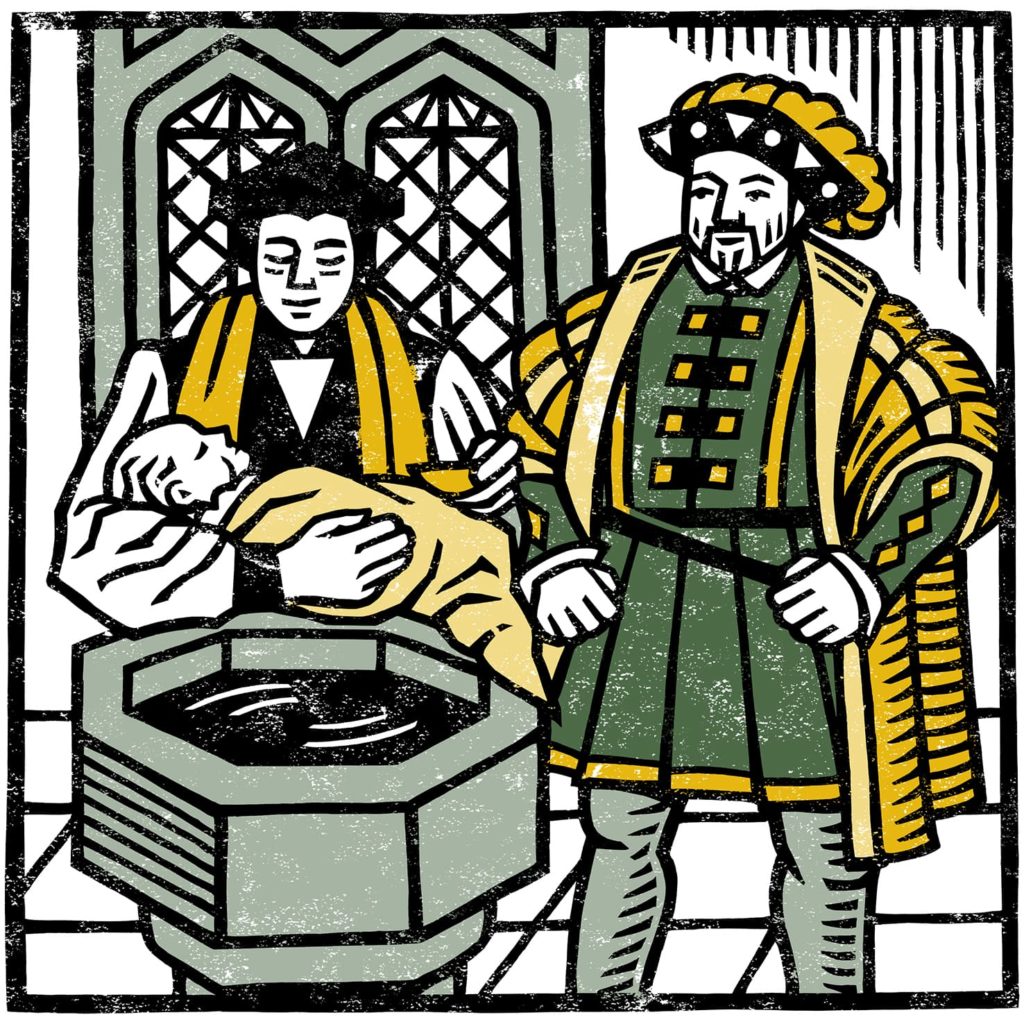 'She shall be, to the happiness of England,
An aged princess; many days shall see her,
And yet no day without a deed to crown it.'
Brief synopsis of the play
This spectacle-filled play mythologizes the end of of King Henry VIII's marriage to Katherine of Aragon and the crowning of Anne Bullen as Queen. With Cardinal Wolsey at the height of his powers, failures either to get the courageous Queen Katherine to go quietly or to prevent the King from marrying the charming Anne, compounded by his greedy use of state funds, bring about Wolsey's ruin, but the christening of the baby Elizabeth symbolizes the birth of a modern nation.