William Shakespeare's plays are not the only creative works to appear in the First Folio. In the pages before the plays, there are five poems written in praise of Shakespeare and his remarkable contribution to the theatre. Their authors, Ben Jonson, Hugh Holland, Leonard Digges, and his friend and fellow translator James Mabbe, are described in the Cast section of this site.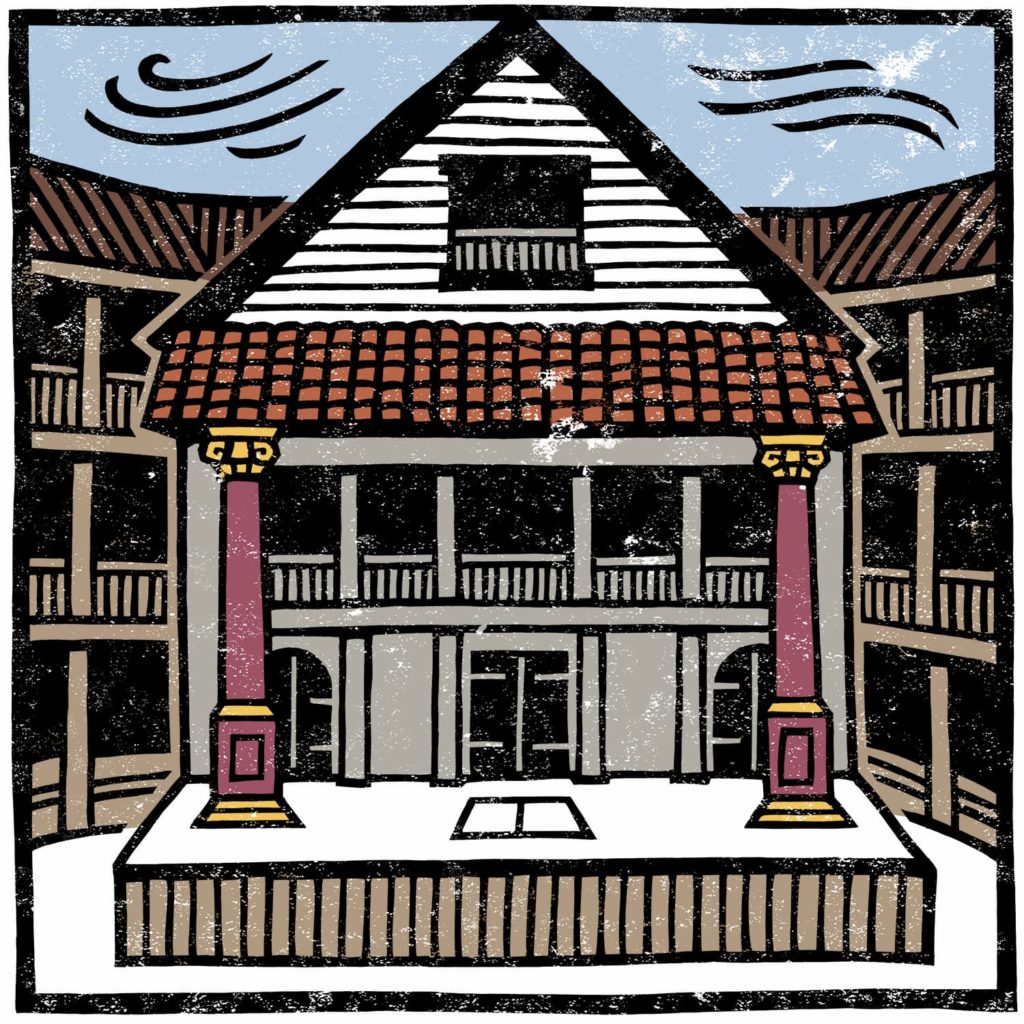 'His days are done, that made the dainty Plays,
Which made the Globe of heav'n and earth to ring.'
'We wondered, Shakespeare, that thou went'st so soon
From the world's Stage, to the grave's Tiring-room.'
'This Book,
When Brass and Marble fade, shall make thee look
Fresh to all Ages.'
'Soul of the Age!
The applause! delight! The wonder of our Stage!'

'Thou art a monument, without a tomb,
And art alive still, while thy book doth live,
And we have wits to read, and praise to give.'
The book's editors, John Heminge and Henry Condell, wrote two pieces that appear in the front pages of the First Folio: one is addressed to their influential patrons, William and Philip Herbert, and the other to potential buyers. They give an insight into their relationship with their friend Shakespeare, but also convey an urgent need to sell the book and recover the costs of its printing.
In total there are 18 front pages, sometimes called 'Preliminaries'. They also include:
the now-iconic portrait of Shakespeare, engraved by Martin Droeshout,

 

a 'catalogue' or contents page in which Heminge and Condell divided the

 

plays into three sorts: Comedies, Histories and Tragedies, and

 

a list of the principal actors (including Shakespeare) who appeared in the early performances of the plays.

As with most books, it's the front pages that are handled most frequently by readers and they suffer the most damage. As a result, only about a quarter of the surviving First Folios have all their original front pages.