There are possible references to Ben Jonson's 1601 play, Poetaster, and to the Earl of Essex, executed for treason in 1601. The play was registered at the Stationers' Company on 3rd February 1603. It was probably written 1601–1602.
The play was first printed as a quarto in 1609, probably typeset from Shakespeare's manuscripts, or a transcript of them. The First Folio version was based largely on the quarto, but there are many differences, suggesting Heminge and Condell may have used a manuscript source while editing the play. It was printed after the rest of the Folio, is not listed in the contents page, and was not included in the earliest copies sold.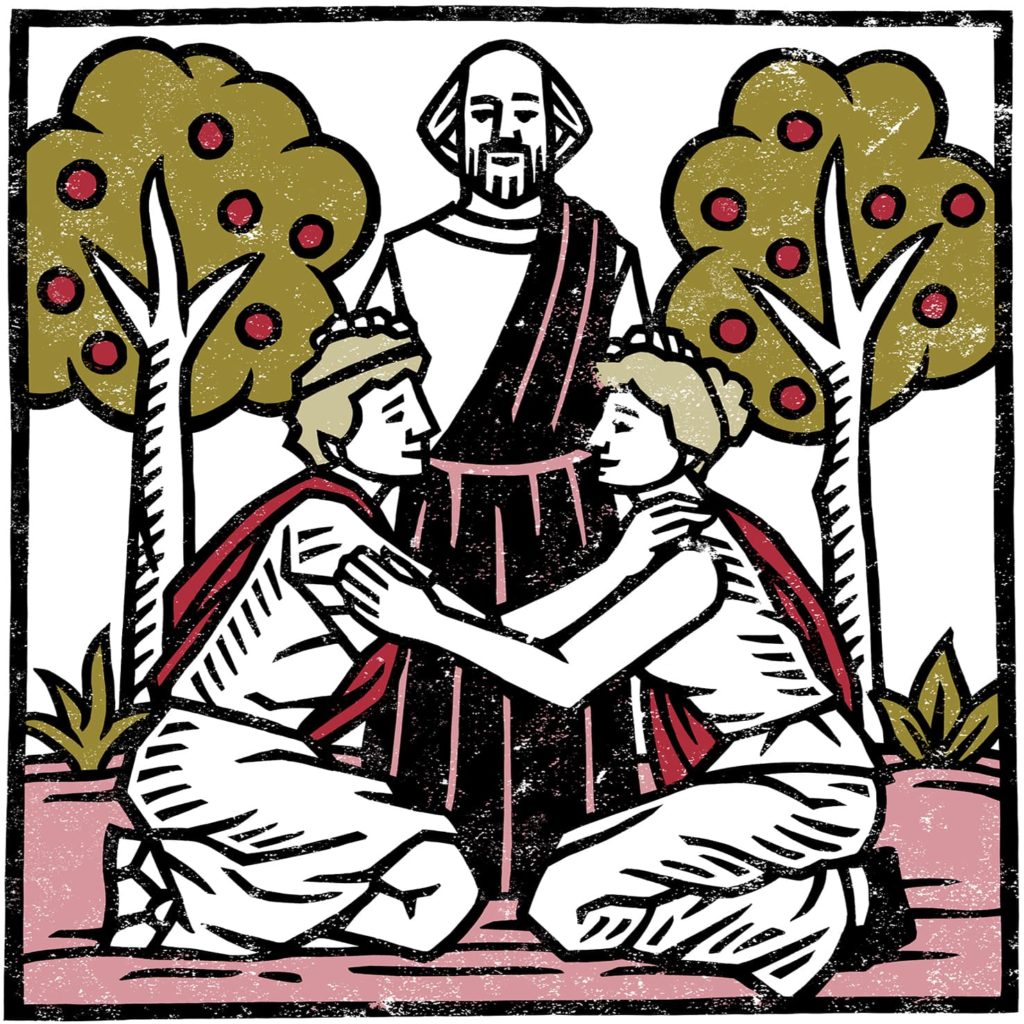 'I will show you a chamber
with a bed; which bed, because it shall not speak of
your pretty encounters, press it to death, away!'
Troilus and Cressida, III ii
Brief synopsis of the play
Prince Troilus begins an affair with Cressida, whose father has deserted Troy, but his love is tested after Cressida is forced to join her father in the Grecian camp in exchange for a Trojan prisoner. Meanwhile, the eloquent Ulysses persuades the famed Achilles back to the war: he returns only for personal honour, but his encounter with Hector proves less than dignified. Shakespeare uses the stalemate of the mythical siege of Troy to explore the corruptible passions of war and love.